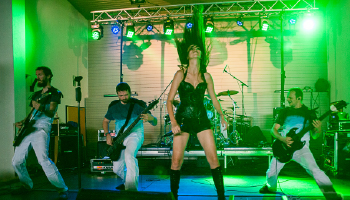 This formation works like a clockwork. "Within Temptation meets Jinjer." With a professionalism and confidence that I have rarely seen bands at their first concert, they delivered the crowning finale of this preliminary round. Front woman Isabelle convinced with a wonderful voice and deep growls. The singer is able to perform this mixture not only in English but also in French. FLAME OR REDEMPTION gave us concentrated power - billingually. The live show was also convincing all along the line.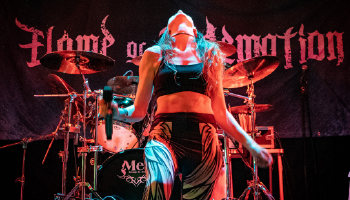 Everything ran smoothly and the audience was right in the middle of it. With a circle pit and singing parts the five musicians from Munich played themselves into the hearts of the audience and became, rightly so, winners of the evening. First place for FLAME OR REDEMPTION.
Chris Konrad
SPH Music Masters Jury
More
---
"This band has understood all about stage performance! Their show is energy pure, their music is really good and the singer, Isabelle Croft packs real power - vocally and physically. Watch out for them! They're going places!"
Naomi Susan Isaacs
International Coach
More
---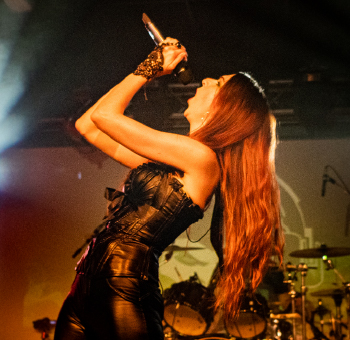 A bilingual Death Metal band with a brutal voice, embodied by its enchanting singer. FLAME OR REDEMPTION took home twice the amount of fans they brought with them. FLAME OR REDEMPTION was actually a band from a completely different level. Their professionalism seemed more like that of a band that feels at home in the Olympic stadium and they finished the evening by far the best.
Dominik Boden
SPH Jury Regional Final
More
Flame Or Redemption started with their 30 minute set. All band members wore the same shirts and white pants. This gave a very harmonious stage set with the highlight of the singer Isabelle Croft in the middle. Isabelle showed right at the beginning what she can do vocally. From quiet to deep growls, everything is there. The 30 minutes were definitely over way too fast.
I'm sure that you can expect a lot more from Flame or Redemption. The band convinced me.
Metal Affair
More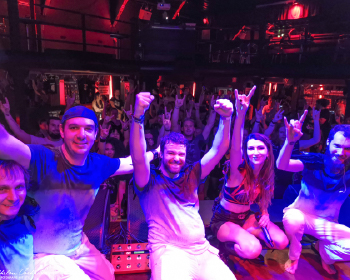 The 5 musicians draws their influences from a wide array of metal legends, ranging from classic female fronted bands like Nightwish and Within Temptation to the more extreme sounds of Gojira, Avatar or Behemoth. Lyrically, themes like life and death, free will, the 7 mortal sins or innocence also reflect the paradox of life, just like the band's name Flame or Redemption.
Dark-Art.de
Band der Woche 18.02.2020
More
---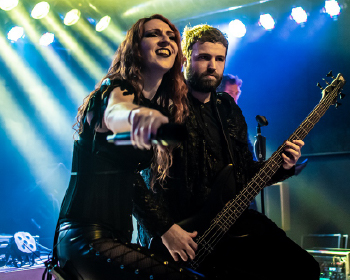 The band is one of the best in the underground. They also deliver a great show live every time and win new fans"
Matze, German
Underground Metal Support
---